About Us
The agency was founded in 2004.
We're a customer-friendly company that specializes in providing customs service and solving any related issues, including the ones concerning taxes
Being a team consisting of customs agents with years of professional experience, we fully understand the scope of problems our customers expect us to take care of. That's why, when dealing with each individual case regarding customs clearance and Intrastat, we adapt to our customers' particular needs to provide friendly, professional and affordable service!
Our Offer
Representing your company before the customs office
Preparing INTRASTAT declarations and submitting them to Customs Chamber
Customs service, when making a custom declaration based on SADs
Filling out the TIR carnets, CMR documents, customs clearances in an ATA carnet
Preparing certificates of origin and EUR 1 movement certificates
Customs counseling and guidance
Submitting applications and appeals to the Customs Office
Transport of up to 3,5 t air and road cargo after the customs clearance
Paying customs dues and collecting the goods after their release
Contact Us
ul. Zarembowicza 40 room 111 (Cargo Airport area) 54-530 Wrocław
Please visit us Monday to Friday, 8:00 - 16:00
REGON: 933025986 NIP: 8992518996 (VAT ID) KRS: 0000217066 (National Court Register number) EORI: PL899251899600000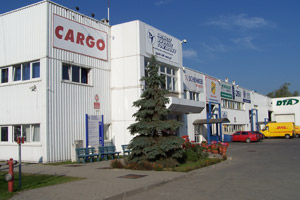 51°06'26.4"N 16°53'07.7"E